Unlike all other Australian tailoring houses, Montagio is partnered with international fabric wholesalers. This means we have no middle-man. By purchasing fabric in bulk, we give you access to luxurious fabrics at Australia's best prices. At Montagio, you can indulge in fine custom tailoring with fabrics sourced from internationally renowned companies.
With over 50 years' experience in fabric sourcing, we understand the Australian climate and have assembled thousands of truly premium fabrics for you to enjoy. We have set out to ensure that our range has something for everyone, no matter what your budget, or sense of style may be.
Our Suiting Fabrics
Our men's suiting fabrics fall into a number ranges:
ESSENTIALS Wool
Our Essentials Wool range makes a great starter suit. In this range we offer you similar types of fabrics that you will find in most retail suit shops and major department stores, but of course your suit will be custom tailored and designed to your preferred style and perfect fit. This range is limited in colours - we buy this fabric in bulk and hence we're able to offer it at a lower price.
Highlights:
Durable and great for every-day business use
A great introduction to custom tailoring
English Wool & Cashmere
By far our most popular range. Perfect for any professional, manager or executive who demands excellence in their custom suiting, our English wool & cashmere range is an ideal choice for the Australian climate. Made from Australian and New Zealand Merino wool, the addition of some cashmere wool adds softness, lightness and breathability.
Cashmere is luxurious wool combed from Kashmir goats during their annual moulting season. As so little wool is shed each year, cashmere wool is quite exclusive and expensive - after all, it takes one little goat four years to produce enough wool to make just one cashmere sweater!
Highlights:
Wool & Cashmere
Cashmere wool adds softness, lightness and breath-ability
Perfect for the Australian climate
Keeps you warm in winter and cool in summer
Durable and great for every-day business use
Our most popular choice
Italian Wool & Cashmere
Our premium Italian wool range is for men serious about their suiting. Extremely luxurious & lightweight, this range is the choice for weddings, executives and the man who commands quality and distinction.
A thinner yarn and higher percentage of cashmere wool results in all fabrics in this range offering you extreme lustre, soft touch, superior fall and absolute comfort.
Highlights:
Wool & Cashmere
Higher percentages of cashmere wool and thinner yarns add lustre, softness and lightness
Great for weddings, executives and men who demand the highest levels of quality
Good for every-day business use
The choice of the uncompromising gentleman
BRANDED Fabrics

Holland & Sherry
We are proud to have access to a large range of plaids, linens and various weight wools from the world-renowned English mill Holland & Sherry. This range offers you more luxurious fibres and traditional textures. Their cloths are woven in the time honoured way by generations of craftsmen to assured quality and good taste. A tailor made garment in luxury Holland & Sherry cloth is truly an investment and always a pleasure to wear.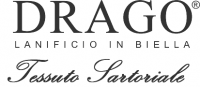 Drago Italian Superlight and exclusively available at Montagio.
Simply put, there is nothing that looks or feels as good as Drago cloth. The extremely fine yarn gives this range a softness that has to be touched to be believed. The high percentage of cashmere wool takes drape and lightness to new heights. An elegant range of patterns and colours is on offer making it a great choice for executive business use, wedding suits, dinner suits and tuxedos. However, Drago is not intended to be an every-day suit and is not for the every-day man.
Our SHIRTING Fabrics
We stock a variery of mens shirting fabrics. All our fabrics are 100% Egyptian cotton.
SUPER PREMIUM GIZA COTTON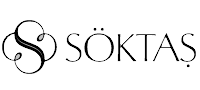 Over the years SÖKTAŞ have built a global reputation producing the worlds most exceptional shirting fabrics. We are proud to offer a special collection of exclusive SÖKTAŞ, shirting fabrics in classic colours and textures specially designed for made-to-measure shirts. These are ultra high-end fabrics made from the finest Egyptian Giza cotton, with only the purest and longest fibres selected to be spun into extra-fine 120s count yarns. For the ultimate in mens shirting, nothing comes close to tailored made with SÖKTAŞ cloth.