It's true, We've missed you
And a lot's changed since you've been gone.
As promised your ONE TIME offer is at the bottom, but before we get into that, here's what we've been up to:

Revamped our Sydney showroom
Launched our new website
Extended our range of European Designer fabrics
Added more ties, cufflinks, shoes, belts, pocket squares & Accessories

Been named in the "Best Tailors and Suit Stores In Sydney"

by GQ Magazine
Kept our excellent 4.7 star rating on Google

But enough about us...
ACTIONS SPEAK LOUDER, SO here's what we can do for you
Book a fitting before midnight 31 October 2017 and receive:
A $300 FABRIC UPGRADE*
ONE TIME OFFER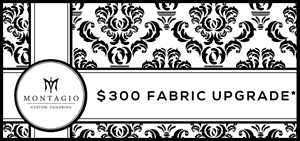 This means you can pay for English wool but get Italian.
Use the offer yourself, or tell a friend - it's up to you.

So... have we got you thinking?
*Terms and Conditions Apply. See in store for details. English and Italian ranges only.